This has become a part of our family traditions, decorating our tree to match the new season or holiday! This is how we updated our tree for Christmas: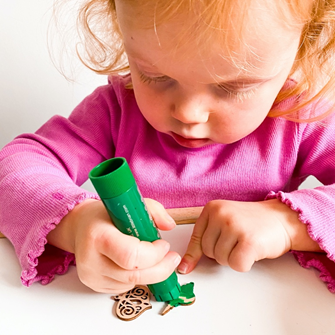 Resources:
Little Brian Paint Sticks
Wooden shapes (or cut out cardboard shapes) to match the current season, we used little Christmas tree decorations
Clear thread (or string)
Wooden tree (We have a birch tree from @artcuts )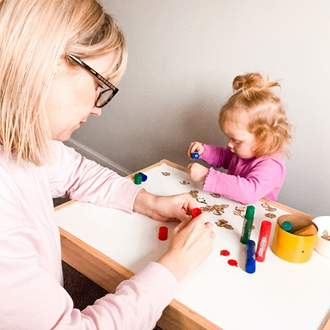 Decorate the wooden shapes using your Little Brian Paint Sticks. We do this as a family as part of the tradition! When they are done string them with clear thread and hand them on your tree!