A fun activity which can be enjoyed both outdoors and indoors! All you need is a leaf / leaves from your garden or ones you decided to collect as you go for a walk or play in the park.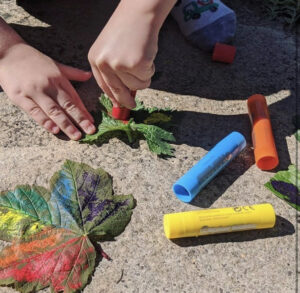 We'll start with the classic form of leaf painting by using your leaf as a print. Leaf printing is where you apply Paint Sticks to the back of the leaf and press onto your paper. But you have to be quick, as our Paint Sticks are quick drying so the quicker you print the leaf on the paper after painting, the better the results.
On your next trip outdoors, collect a variety of leaves. Hold a leaf by its stem and using your Paint Stick, paint on one side only. Then lay the leaf (paint side down) on a sheet of paper. Cover the leaf with a sheet of old newspaper and gently rub, then remove the newspaper and leaf to reveal the leaf print! Using different leaves will create an interesting collage of leaf prints on paper!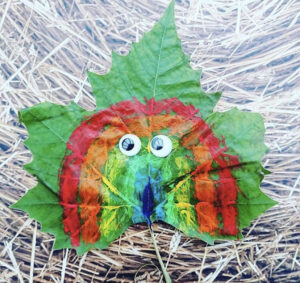 OR, the easiest activity of them all, you don't need paper! You can just paint directly on to the leaves to add a bit of colour to them and your beautifully painted leaf is the finished masterpiece.
Take our own little tip and make it your own! Make sure you tag us in your creations on social media Instagram, Facebook, Twitter!