Resources:
Little Brian Paint Sticks
White PVA glue
Paint brush/ glue spreader
Cotton balls
Large white paper
Black pen or marker
Method:
Draw an outline of a Santa hat on the paper.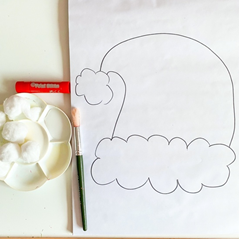 2. Use the Paint Stick to colour in the Santa hat.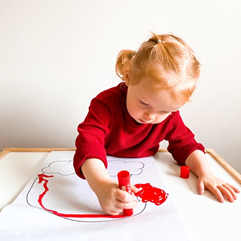 3. Stick the cotton balls onto the Santa hat along the bottom and at the pompom.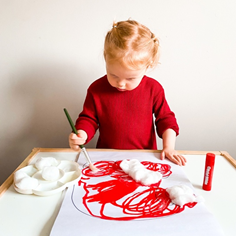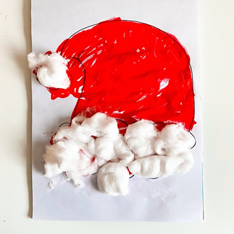 There is your finished masterpiece!